I have been watching people all over the world participate for a while, so I decided to give it a go. Here is the basic premise: on the 12th of the month, you take 12 photos of your day and share it with the world. This is the brain child of Chad Darnell, and you can visit his site to see other people's 12 of 12.

So, without further ado, here is my October 12th, 2006, and also my first ever 12 of 12.



10:14 am- Out of the shower and ready to leave for work. Except that I am not all the way dressed yet. Note how happy I am that I have slept in a bit today.

















10:20 am-- Naomi in the bed. She always jumps right into where I was sleeping and cuddles up next to Justen and goes to sleep where I was. It is cute every single morning, but always makes me want to get back into the bed.
















10:35- Getting to the train station to head to work. Note that because I am running late, my photography is not so good.















10:40- Here comes my carriage.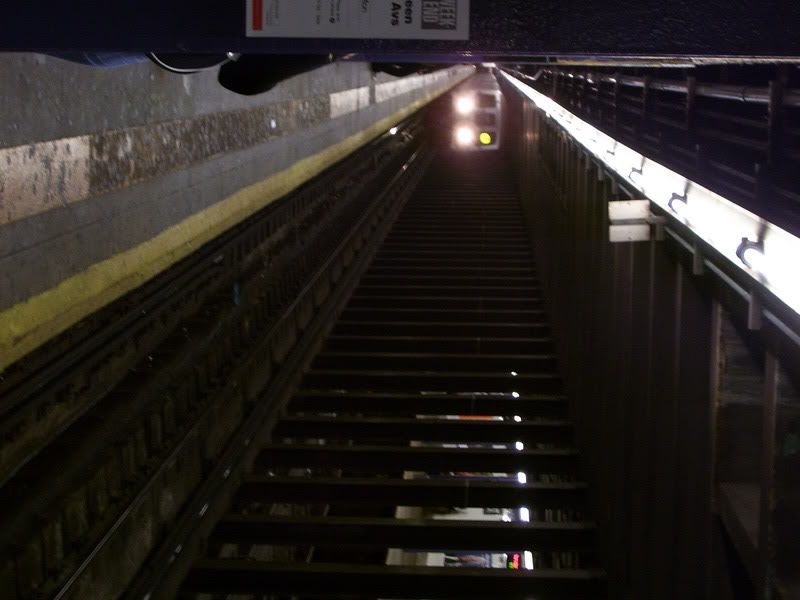 10:55 am- Walking to work, and see the most beautiful display of Autumn in New York. Had to snap the photo....even though I was probably going to be late.

















11:10 am-- Booting up the computer at the desk and running through the news. This I do every morning. You can't see but there is a TV to my right that has CNN playing all day. Have to keep up on breaking news, as well as watch all of the daytime shows. (for media placement--oh havent told you, I do PR). Todays news was all about the plane crash that had me crazed the day before. (Justen works near there, and I was worried that he would have trouble getting home on the train...alas, he didn't)
















2:15 pm- Lunch. A grill cheese sandwich. Reading both the Wall Street Journal and emails that I had to print from the office, because I didn't have time to read them. Note: I saved the chips and ate them later as a snack. I knew I had a long day ahead of me.















6:55 pm--Walking to an event in midtown west, I was standing in Bryant Park, and caught a great view of the Empire State Building.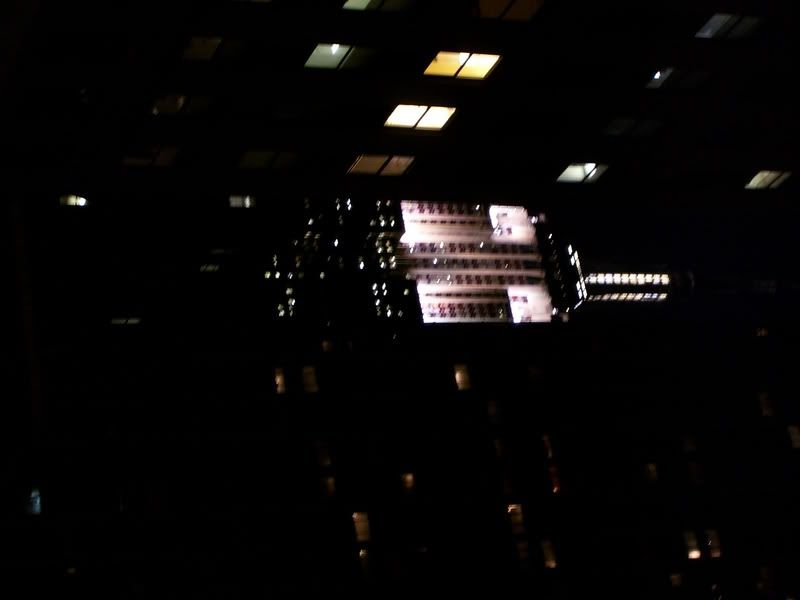 7:05 pm--I attended the opening of the alice + olivia boutique in Manhattan. (Thanks Randi!) They weren't quite ready for us when we got there, so we are waiting outside to go in. The paint on the walls was still wet, but I did get to see some old friends, and met Moby.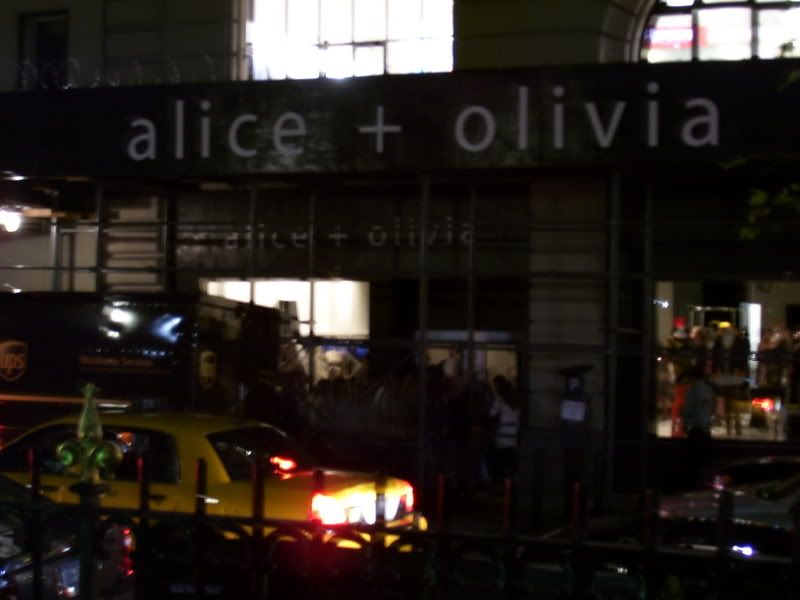 9:30 pm-- Back at home, Justen had ordered pizza. We had pizza and watched The Office, Earl and some other shenanigans. If you look closely on the windowsill, you will spot a halloween decoration.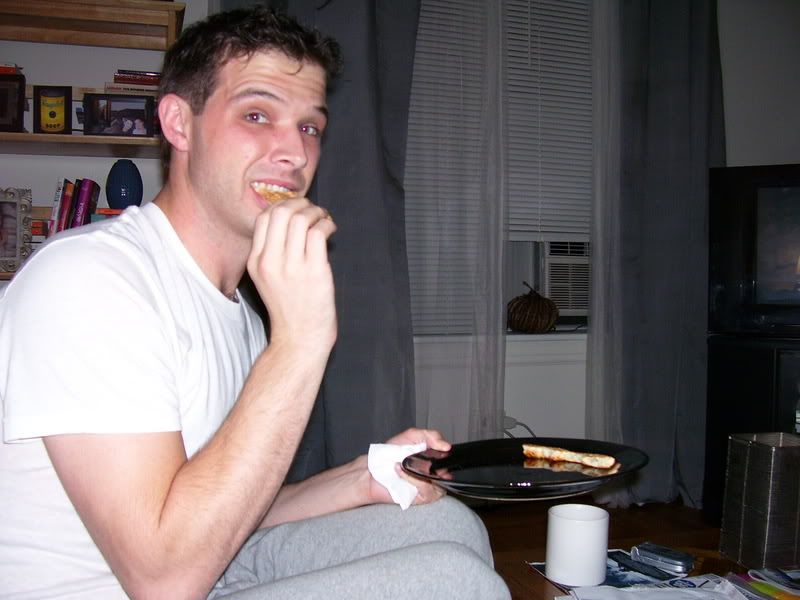 10:30 pm-- About to watch My name is Earl off of the DVR. DVR has completely changed my life.
















11:45 pm--Justen and I hanging out on the sofa, had a couple of beers and watching TV. Note that Justen does not seem too excited to have his photo taken. He really was smiling, a second later.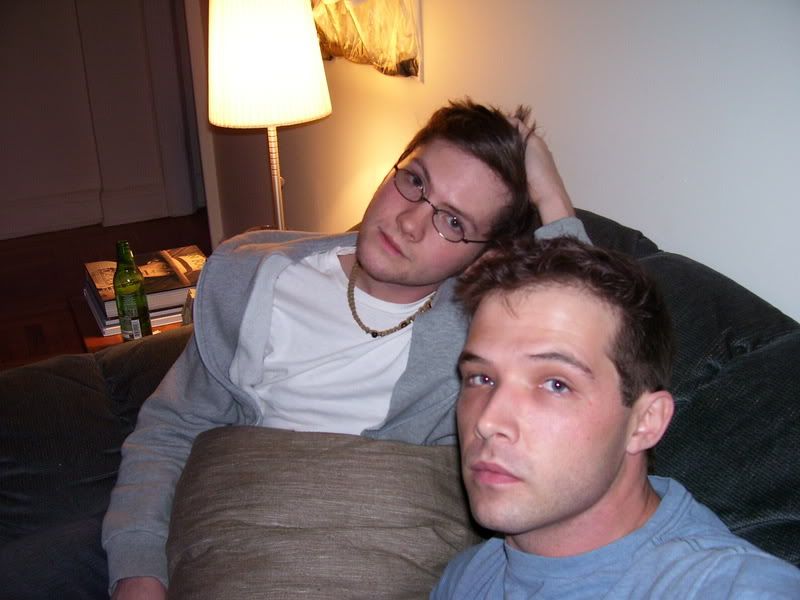 *BONUS* This is the 13th, and optional bobus photo. This month's theme was Halloween. I chose to photo the haloween candles that we grabbed at target last week. How cute are they?



















Okay, so by doing this, I have realized a couple of things: 1) I spend a lot of time on the train.
2) I hate leaving home in the morning
3) I dont think that I am a very good photographer.

Oh well, there is always next month. Go here and check out the 12 of 12, and better yet, do it with me next time! Either way, drop Chad a line and tell him how cool this is...

XOXO